Resulting Policies
EHHI's Educational and Legislative Efforts
Lead to New Policies
Environment and Human Health, Inc.'s written reports, brochures and Op-Eds, along with efforts to educate legislators, have led, and continue to lead, to important policies that are designed to better protect the public's health. See below for examples of accomplishments.
About us
Environment and Human Health, Inc. (EHHI) is a ten-member, science-based non-profit organization composed of physicians, public health professionals and policy experts dedicated to protecting human health from environmental harms through research, education and the promotion of sound public policies.
more info
Sign-Up
I would like to be on the daily email list which receives a new study or newspaper article about environment and human health each morning.
EHHI's eJournal
News reports and articles related to EHHI's research reports on health and the environment.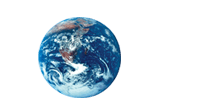 Click to read EHHI's ejournal
Click to visit the Connecticut Fracking Waste-Free website.
EHHI is a member of a coalition working to prevent fracking waste from entering Connecticut.