Donate to EHHI
A gift to Environment and Human Health, Inc. (EHHI) will help EHHI continue its work on issues that will protect you and your family and ensure a safer environment in which to live.
Your gift can also be used to honor someone if you wish. Just let us know who you want to give your donation in honor of and we will write them or their family to tell them of of your generosity.
Environment and Human Health, Inc. is a tax-exempt 501(c)(3) organization. Contributions to EHHI are tax-deductible to the fullest extent of the law.
Donations can be made by check, credit card or through PayPal
TO DONATE BY CHECK:
Checks should be made payable to EHHI and sent to:
Environment and Human Health, Inc.
1191 Ridge Road
North Haven, CT 06473
YOU MAY DONATE USING PAYPAL OR YOUR CREDIT CARD:
Click here to link to our PayPal donation page.
Thank you from all of us at Environment and Human Health, Inc.
About us
Environment and Human Health, Inc. (EHHI) is a ten-member, science-based non-profit organization composed of physicians, public health professionals and policy experts dedicated to protecting human health from environmental harms through research, education and the promotion of sound public policies.
more info
Sign-Up
I would like to be on the daily email list which receives a new study or newspaper article about environment and human health each morning.
EHHI's eJournal
News reports and articles related to EHHI's research reports on health and the environment.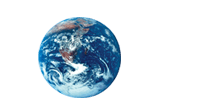 Click to read EHHI's ejournal
Click to visit the Connecticut Fracking Waste-Free website.
EHHI is a member of a coalition working to prevent fracking waste from entering Connecticut.